NEMOPHILA is a popular Japanese girl band. The members are mayu (Vo.), SAKI (Gt.), Hazuki (Gt.), Haraguchisan (Ba.), And Tamu Murata (Dr.). Live activities started as "mayu session" on August 22, 2019. It attracted a lot of attention as a session band showing metal cover songs.
A monster band with super talented members is born
Since the start of activities in September 2019, "NEMOPHILA" has been showing the momentum to drop flying birds. Looking at the members' faces, SAKI on the guitar and Muratamu on the drums are representatives of the girls rock world in both name and reality. The other members, who had not been known to exist until now, are as super-powerful as the two, and are a monster band with super-powerful members. It shows a performance that fascinates the viewer in an instant.
Reiwa Rock World Reborn Icon
Armed with music that incorporates various elements from loud to grunge, high-quality songs and performances that wrap the world with a smile with an unpredictable mixture atmosphere and positive bubbly sound are from overseas rock fans. It is also very popular. The heavy and skillful band sound strummed by NEMOPHILA members is as good as a male band, but in such a dynamic performance, a girl band that is hotly talked about has a lustrousness unique to females.
It is different from the Heisei girls band so far in many ways, and as a new icon of the Reiwa rock world, it jumps over the frame of "girl band" and establishes a world that only this member can do. There is.
Not to mention the high degree of perfection as a band, the deep and aggressive singing voice of vocal mayu stands out among the high-level performance techniques backed by individual abilities. While having an iconic appearance, it shines NEMOPHILA's hard-core songs.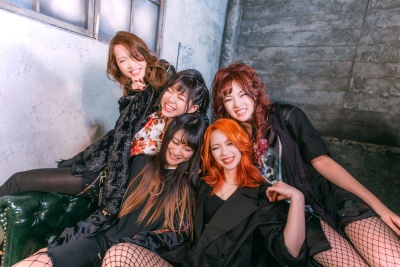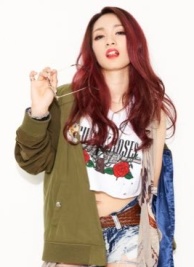 NEMOPHILA was born in 2019
NEMOPHILA will be held on August 22, 2019, after a session activity by Mayu (Vo), SAKI (Gt.), Hazuki (Gt.), Haraguchisan (Ba.), And Tamu Murata (Dr.). 』Started live activities. SHOW-YA / I performed metal cover songs such as Arashi, IRON MAIDEN / THE TROOPER, and X-JAPAN / Kurenai and became a hot topic.
After the live performance at Shinjuku Wild Side Tokyo on September 5, 2019, the band name and activity start of "NEMOPHILA" was announced on Twitter. The girls band world was greatly excited by the birth of a band by gorgeous members who had both popularity and ability.
After that, they made a spectacular debut as a band "NEMOPHILA" at the opening acts such as LOUDNESS and HAMMERFALL at "METAL WEEKEND 2019" held at Zepp Diver City for two days on Saturday, September 14th and Sunday, September 15th. Decorated.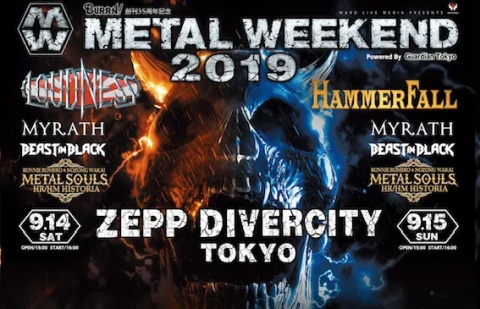 The first one-man ticket is sold out instantly
After that, we will increase the number of spectators while energetically performing live activities mainly in Tokyo, and when we announce that the 1st one-man live will be held at Shibuya REX on February 29, 2020, the ticket will be instant even before the sound source is released. Sold out to. The first 3-track CD (limited to the venue and mail order), which was recorded in a hurry in response to the requests from fans, was released at the 1st one-man live.
Co-starring with big artists one after another
The official YouTube channel was opened on February 8, 2020. IRON MAIDEN "The Trooper" uploaded at the time of opening has exceeded 1.4 million views, and the total number of channel views has exceeded 7.7 million times.
During the maternity leave of Tamu Murata, Kyoko Tomita (Princess Princess) and Miki Tsunoda "mittan" (SHOW-YA) were invited to make a performance video as a series of "I tried playing with the head family".
The number of subscribers to the channel has exceeded 50,000 (* as of February 2021), and it is attracting a great deal of attention both in Japan and overseas.
On Saturday, December 26, 2020, the total number of viewers reached 10,000 when watching the first part of YouTube for free at "NEMOPHILA Streaming Show-Don't let it year-end."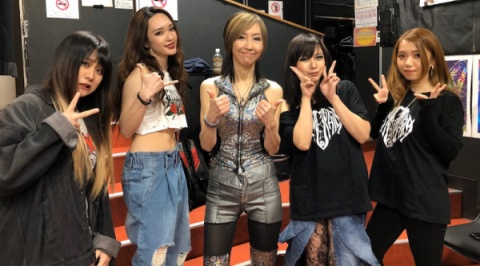 Tamu Murata returns from maternity leave
The 2nd single "Raitei -RAITEI-" was released on Saturday, August 22, 2020, and on the same day, a live performance after giving birth was performed without spectators.
On November 14, 2020, NAON's YAON spin-off planning event with Keiko Terada ONLINE LIVE will be held. Gacharic Spin x NEMOPHILA's first battle of the band! There, Keiko Terada of SHOW-YA participated in each band specially. NEMOPHILA is in its second year with Gacharic Spin, which celebrated its 11th anniversary this year. In addition to the hot stages of each of the two bands, collaborations such as "Terada Rick Spin" and "Nemotera" have also been realized.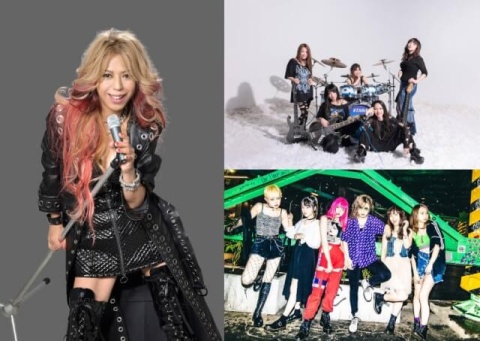 Appeared in NAON's YAON
Appeared in "NAON's YAON 2021" held at a live broadcast without audience on April 29, 2021 (Thursday / holiday).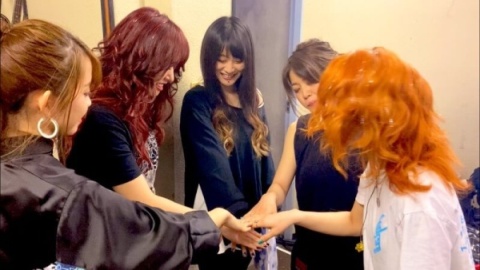 In June 021, the start was finally started overseas.
Japan's largest female artist-only festival "NAON YAON" will expand the 1st single "OIRAN" to a full album for overseas markets and release it on CD and digital distribution on June 25, 2021 (Friday). Announced on stage.
YouTube free live "3rd Online Show-Gyu (cow) and!" Held in February! More than 18,000 people watched "A lot of LIVE", and 30% of them were overseas, so this time it was decided to release it in response to the voices of many overseas fans. This overseas release is named "OIRAN –EXTENDED EDITION" and includes all the B-sides of the debut single "OIRAN" and the band's current catalog. Also included is the English version of the latest track "DISSENSION". "OIRAN –EXTENDED EDITION" will be released on CD and digital distribution from JPU Records on the same day.
Released digital single "REVIVE"
The digital single "REVIVE" was released at 0:00 on October 13, 2021 (Wednesday).
Furthermore, the premiere of the "REVIVE" music video will be released from 22:00 on the same day! This MV is shooting with a drone. Not only fans but also fans are sure to catch their hearts in their powerful performances with a sense of speed.
And on October 17th, a live stream was held for the first time in about 8 months.
And, although he has released single works since the formation in 2019, the full album is completed! The CD contains 5 songs from the first single "OIRAN" to the third single "DISSENSION", 11 songs including 6 new songs, and songs of a wide range of genres from loud to grunge. It is finished in one piece that you can fully feel the growth of NEMOPHILA. The first edition comes with a live video DVD of the past. You can experience the hot live of the delivery live. The album lead song "REVIVE" is a number with a sense of speed and vividness. And at the end is "OIRAN" which is also the representative song of NEMOPHILA. The songs and guitars of this work "OIRAN" and "Life" have been re-recorded and mastered, and are recorded with an evolved sound. The mastering engineer is Jens Bogren, who founded the recording studio "Fascination Street Studios" in Sweden.
【Member】
mayu:Vocal
Born November 10th
Favorite artist: Foo Fighters
Hobbies: Dancing
SAKI:Guitar
Born October 4th
Mary 's Blood guitarist
Favorite artist: Seikima II
Hobbies: Watching horror movies
Equipment used: Killer Guitars
Hazuki:Guitar
Born August 16th
Disqualia guitarist
Favorite artists: Arch Enemy, Children Of Bodom
Hobbies: Making sweets and bread
Equipment used: ESP M-SEVEN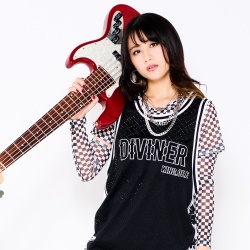 Haraguchisan:Bass
Born April 19th
Favorite artists: ELLEGARDEN, Slipknot
Hobbies: Netflix, eating and drinking
Equipment used: Bacchus (from Mr. Torii)
Tamu Murata:Drum
Born September 25
Favorite artists: DREAM THEATER, Opeth
Hobbies: Creating
Equipment used: TAMA Drums, MEINL Cymbals
als
【Discography】
●Single
3rd "DISSENSION"
Released on February 28, 2021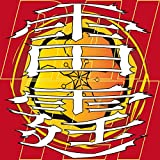 2nd "Raitei -RAITEI-"
Released on August 22, 2020
→View product information (external site)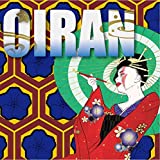 1st "OIRAN"
Released on February 29, 2020
→View product information (external site)
●Albumn
1st full album "REVIVE"
Released on December 25, 2021
【Published magazine】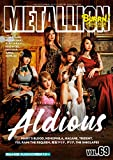 METALLION vol.69
Interview posted
【Related Videos】
【Related Sites】
NEMOPHILA SHOP (Official Online Store)
【Good Luck Flag to NEMOPHILA】
I want you to cover KISS's "Creatures of the Night"! (Mr. M)

If NEMOPHILA covers SCANDAL's "Your song -English ver-", I think it will buzz all over the world! (Mr. M)

I fell in love with one song. Super-cool. I hope you will continue to play an active role in the future. (Mr. K)

The gap between accurate rhythm and powerful beat, and Tamu Murata hitting it. The two guitars played like dancing are strings that are like listening to a 12-string guitar without any deviation. The stable bass that firmly protects the bottom of the song is a push to listen to the covers of various songs. And the singing voice and power that seems to be dragged into the hell of vocal mayu is a strong and sweet poison. Nemophila is the best! (Mr. S)

After a long time, I wanted to listen to Saki's guitar on YouTube, and when I searched for it, a band called NEMOPHILA came out, and when I listened to it, my soul was taken away and it flew high in the sky. There was Saki-chan as a member, but I was surprised to see Hazuki-chan, who is a talented group. ️The drums are a bass drum that clenches your heart, a stick-judging Muratamu-chan that chops lightly, a bass haraguchisan that drags you into heaven and hell, and a mayu-chan with a hellish scream and an angel whisper, a band of psychics! ️ A world-class, cool band. I want to go to a concert when Corona calms down, I want to swing my head together at the age of 65, but I'm watching because I'm falling down, but I'm going to move my heart together. (Mr. K)

The one and only vocal MAYU that combines death voice and high tone voice (angel voice) The loud energy that comes out of the delicate body is incomplete. Good looking. (Mr. T)
Let's cry out for love for NEMOPHILA♥
"I can recommend this place in NEMOPHILA", "This place in NEMOPHILA is amazing", "I like this place in 〇〇 (member name)", etc. are all OK! In addition, please send us information about NEMOPHILA.
※The content you send may be posted on the site.
NEMOPHILAトリビアクイズ(初級編)
ガールズバンド「NEMOPHILA」に関するトリビアクイズ。
全問正解できるかな?めざせNEMOPHILAマスター!
2019年9月5日にTwitterでバンド名と活動スタートを発表したが、その日のライブはどこのライブハウス?
NEMOPHILAオフィシャルサイトのオープンはいつ?
ボーカルmayuの好きなアーティストは?(公式サイトより)
NEMOPHILAのインタビューが掲載されている「METALLION VOL.68」の表紙を飾ったバンドは?
2020年2月29日に発売された1stシングルのタイトルは?
2019年9月14日にオープニングアクトを務めたイベントは?
NEMOPHILAトリビアクイズ(初級編)
10問中 / {{userScore}}問正解しました!
{{title}}
{{image}}
{{content}}
こんなページも見られています。